Sierra Nurse Consultants is a nurse consultant company and provides expert witness services as a Life Care Planner, and Nursing fact witness.
WHO ARE WE?
certified life care planners and expert witnesses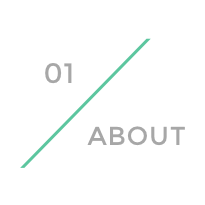 Becky Czarnik, RN, MS, CLNC, LNCP-C, CMSP,
is the CEO/Owner of Sierra Nurse Consultants.
Becky has a wealth of experience as an RN in a variety of settings, including administration, critical care, education and home care.
Becky is a nationally recognized speaker and presents on a variety of nursing related subjects. She has published articles in the Journal of Nurse Life Care Planning and has contributed to the American Association of Nurse Lifecare Planners' Scope and Standards of Practice.
Ms. Czarnik has taken an active role in the nurse life care planning community on the national level by serving on the Executive Board of the American Association of Nurse Life Care Planners (AANLCP) for two years (2014-2016) and is the current Education chair (2016 – present). She is also involved with the American Association of Legal Nurse Consultants, (AALNC), American Rehabilitation Nurses (ARN), National Home Care and Hospice Association, (NHHA) and the Case Management Society of America (CMSA)
Nurse Czarnik provides expert witness testimony in life care planning. Becky has a lifelong dedication to learning and holds specialty certifications in Legal Nurse Consulting, Life Care Planning, and Medicare Set Asides.
When she is not working, Becky enjoys reading, traveling and expanding her gourmet cooking skills.
View my Linked in profile at www.linkedin.com/in/beckyczarnik
WHAT WE DO
A nurse consultant company that provides expert
witness services as a Life Care Planner & Nursing fact witness